The Dining Room by A.R. Gurney and directed by Bryan Kirsch, runs Thursday, May 25th through Saturday, June 17th. We look forward to welcoming you to the show.

Coming Friday/Saturday/Sunday, June 30 and July 1 & 2, a reader's theatre production of A Night of Agatha Christie Mysteries. Three one act plays each night; "The Wasp's Nest", "Yellow Iris" and "Butter in a Lordly Dish".
Tickets: Adult: $20 – Senior: $18 – Under 13: $15
There is never a bad time to renew your membership or to become a new member. You can mail your dues or just click here and do it all online! We welcome members both local and distant, of course. Don't forget to let us know how you might want to volunteer on that same membership page.
Theatre West, LLC
PO Box 601
Lincoln City, OR 97367
541-994-5663
[email protected]
————————————————————————————————-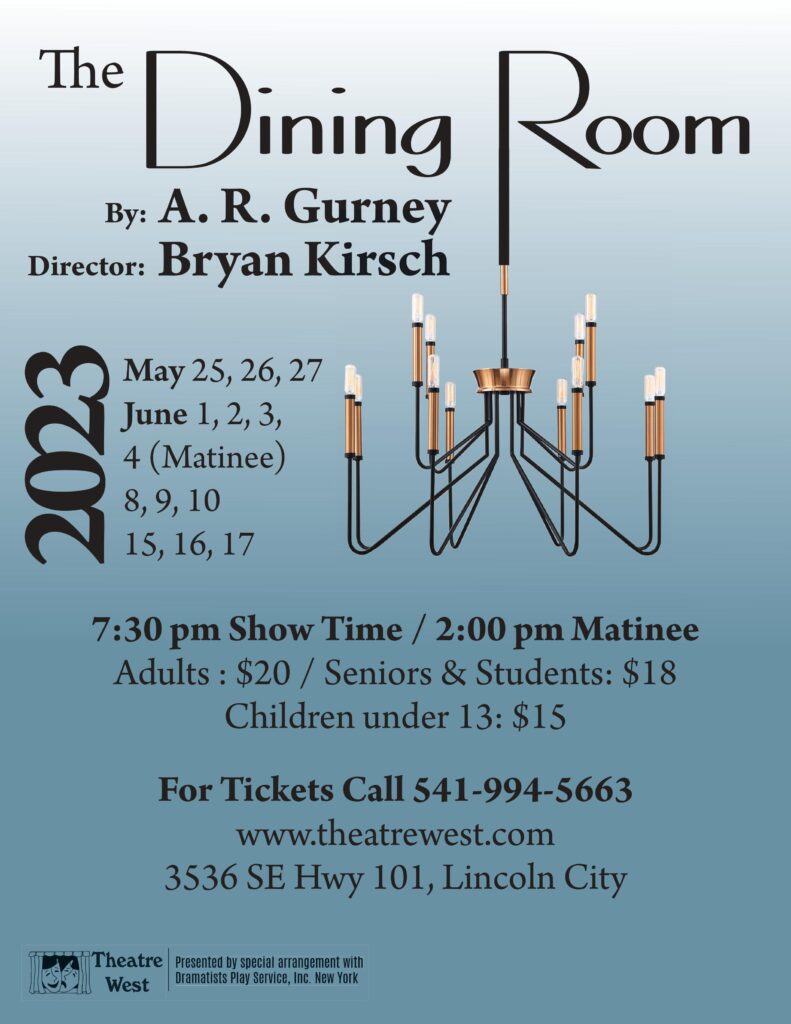 Current Season
It's Maine. It's cold. The northern lights are out. And matters of the heart are the subject of the moment. Come see what a certain 10 minutes of the night brings out.